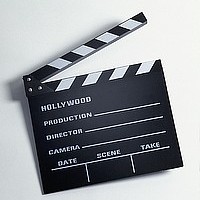 A DVD of your School Production or Live Event can be provided to you for free.
Let Souder Productions video record your event at no charge. We'll provide the school or organization with an archive DVD copy and a DVD for each participant.
Your responsibility will be to guarantee pre-sales of at least 30 DVDs at $30ea.
Live Events that may qualify for free video production include: School/Church Plays & Musicals, Chorus Performances, Dance Recitals, Seminars, Reunions, Graduations and more.
Provided video production subject to the limitations of the dramatic or music copyright holder.
Contact: