Free School & Live Event Video Production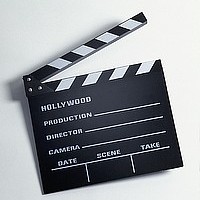 A DVD of your School Production or Live Event can be provided to you for free.
Let Souder Productions video record your event at no charge. We'll provide DVD Order Forms, handle the video production, and ship the edited DVDs directly to the customer. Your organization will also receive two complimentary DVDs of the event.
Your responsibility will be to guarantee pre-sales of 30 DVDs at $40ea.
DVDs can also be ordered by mail or online. DVDs shipped within 3-4 weeks.
Live Events that may qualify for free video production include: School/Church Plays & Musicals, Chorus Performances, Dance Recitals, Seminars, Reunions, Graduations and more.Contact:
Contact:
Larry@SouderProductions.com
VIDEO PRODUCTION RATES
Professional Videography - $125 per hr.
Professional Editing - $125 per hr.
Voice Over Narration - $100 Min.
Wedding Video Memory - $1500
DVD/CD DUPLICATION
Printed inkjet disc in soft jewel case
$5 ea.

Call for large quantity pricing
For more information Click: http://www.souderproductions.com/WeddingVideos.htmlOther Services
Onsite DVD Duplication
We can videotape your seminar and have your DVDs ready for same day delivery.